Nobody does Epiphany quite the way Epiphany does. And why not? It's what we're all about. We won't have Sunday School on January 8. Instead, we'll all be putting the final touches on the delicious dishes we'll be bringing to church to share. Father Wells will celebrate a Festival Holy Eucharist at 10:30 am, as we mark one of the oldest holidays in the liturgical year. Then we head to the Little House together.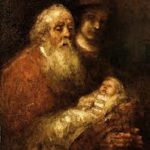 Epiphany means "to be made manifest," and it honors the manifestation of Jesus to Simeon in the temple as the "light to the Gentiles" and the "glory of Israel." Luke 2:28-32. Epiphany also recognizes the end of the 12 days of Christmas and the journey of the magi to worship the newborn Christ child.
At the Episcopal Church of the Epiphany, we believe Epiphany is about breakthrough moments when we humans become aware of the closeness of God, the glory of Jesus, and the divine purpose God has for our life and ministry right here in Tallassee. So when we celebrate Epiphany, we gather as a church and celebrate the year just ended and our plans for the year to come. We will elect new members to serve on the vestry for the coming year. Naturally, though, being after all Episcopalians, we will feast. We will share the bounty from our kitchens in a delicious meal to which we all contribute.
Come join us. The centerpiece is lasagna, salad, and bread. Bring a side dish, and maybe a bottle of wine to share. You don't want to miss this!